Rich international experience
International cross-cultural experience is key to success in today's job markets. It is imperative to be "globally ready" to compete in a constantly changing world economy. By having studied in different countries you prove to employers that you are capable of coping with change and that you can perform effectively in an international setting. Additionally, working as a summer intern can give you better access to the work culture and job opportunities in each country.

TUK, NTNU and Polito offer language courses in German, Norwegian and Italian, respectively. These courses are a great way to expand your horizon and to learn more about the culture of your host countries. Additionally, student bodies at our partner universities regularly organize interesting trips to renowned touristic destinations. We highlight in the following some of the popular student trip destinations at our partner universities.
Surrounding cities like Saarbrücken, Heidelberg, and Karlsruhe.

Frankfurt and its international airport are about 115 km from Kaiserslautern.

Paris which can be reached in 2,5 hours in a direct train from Kaiserslautern.

The city of Strasbourg which is around 150 km from Kaiserslautern.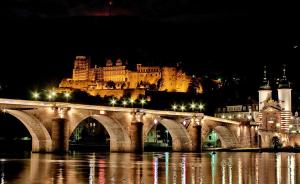 Heidelberg's old bridge and castle
Salisbury and the infamous prehistoric monument Stonehenge are just 40 km away.

London with all of its attraction is around 130 km away.

The Georgian city of Bath which is around 100 km from Southampton.

The medieval city of Winchester just 20 km from Southampton.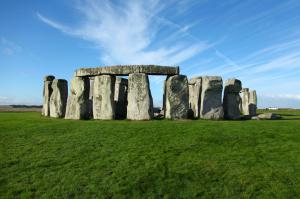 Stonhenge site, near Salisbury.
Trolltonga is piece of rock jutting horizontally at a height of about 700 meters.

Munkholmen a small island across the shore of Trondheim. It's a popular tourist attraction.

Bymarka is Trondheim's main park and offers remarkable skiing and hiking possibilities.
Turin is less big and chaotic than Milano or Roma. It is considered as a "green" city, thanks to its many parks, on the River Po banks you can find many historical rowing clubs. The 2006 Winter Olympic Games, have left a great heritage to the city thanks to the restoration and re­build­ing works of the Turin sport structures.

Moreover in 2015 Turin will be also the Capitale Europea dello Sport (European Capital of Sport). Turin culture is very important and attractive thanks to its new modern and interactive museums. Strolling around the streets you can really feel the Turin history: among its monu­ments you will find the most important heritage of Risorgimento Italiano. You can go shopping to the city centre or department stores, where there are a lot of international chains and boutiques of the most important local designers. The services are efficient, most people are friendly and generally speaking Turin is a modern city eager to get involved. We are near the Langhe, the Alpi mountains and the sea of Liguria: its convenient position makes it a strategic city where to live!