By choosing to study EMECS, I did not only get access to high quality technical and practical knowledge delivered by top European universities, but I also had the opportunity to reinvent myself, discover new cultures, make friends, learn different languages, socialize with passionate people and work within a research institute as an intern and for my thesis. For me, EMECS is not a only a master's programme. It is an end-to-end technical and personal life-changing journey.
Country: Romania
EMECS Course: 2016 – 2018
Mobility NTNU and TUK
(…) the best part in Kaiserslautern and Southampton was the "industrial" know - how of the lecturers, the lectures were with good examples and one could learn a lot just by being regular. For me personally, as I was more into the software part of the embedded systems, UOS had the bigger advantage as it had a state-of-the-art laboratory and more interesting and newer lab assignments.

(…) I would recommend Kaiserslautern for the students that want to learn the theory better and Southampton if the student learns and remembers more by a "hands-on approach" instead of reading and solving problems on the paper. (…) The courses was prepared well but the labs prepared me best for the professional life. Having the opportunity to do the thesis at a company was the "icing on the cake" and gave me the first job offer even before finishing the course.
Country: North Macedonia
EMECS Course 2014 – 2016
Mobility TUK and UoS
EMECS is a truly unique program in the Embedded Systems world. With a top-notch staff among the different partner universities, the combination of a solid core and elective program and the enriching experience of attending two different top tier in the field universities, the master program really prepares the students in an all-round way, by proving the set of technical knowledge and soft skills needed in the ever growing technology job market or entrepreneur scene. The multi-cultural environment and the incredible life experience just adds more to the overall value of the program. EMECS really rounded my professional education and helped me to push forward my career goals, in addition to meeting some of the most amazing people on the road!
Country: Mexico
EMECS Course 2016 – 2018
Mobility TUK and UoS
EMECS changed my life. I couldn't have even imagined the true scale of it. Universities and the quality of education are of the highest quality. Cultural exchange that you get from these two years is unimaginable. Network of friends and colleagues that you build is both broad and diverse. All of it while having the support of Erasmus in any life aspect, let it be your relocation or study queries. I would do it again if only they allowed me to!
Country: Kazakhstan
EMECS Course 2017 – 2019
Mobility UoS and TUK
EMECS helped me widen my mindset and grow both personally and professionally. There is the outstanding technical knowledge and valuable experience that you get while being in contact with experts in the different fields of embedded systems. In addition, you also develop soft skills by interacting and working together with people from all around the world. You get to be more curious and more prone to make questions and look for answers, to be more research-oriented and find rationales. Definitively EMECS is an excellent and complete master program.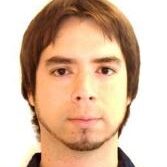 Country: Mexico
EMECS Course 2010 – 2012
Mobility UoS and TUK
EMECS is in my opinion one of the best programs you can enrol into. All three partner universities are highly reputed and among the bests in Europe – participants are offered wide range of courses, labs and tools in the field of embedded systems allowing you to focus on your preferred area. Living in multi-cultural European cities, and getting to know and share experience with other peers from all over the world will certainly widen your horizon. Needless to mention, the amazing time you will have while getting the opportunity to develop needed skills set and knowledge for your future endeavours.
Country: Bandgladesh
EMECS Course 2010 – 2012
Mobility UoS and TUK
The demand for qualified embedded systems engineers already outstrips the supply. This skill gap is expected to rapidly increase with the advent of 5G technologies and the phenomenal growth of the Internet of things. The EMECS masters program is designed to qualify you with the right skills for the market of tomorrow. What I found unique about this program is that it offers a lot of study modules across different universities, which gives you the flexibility to specialize according to your ambitions and career goals. Furthermore, experiencing life in two different European countries will ultimately widen your options as to where you want to continue your future journey. Simply put, it is a highly recommended learning experience.
Country: Morocco
EMECS Course 2011 – 2013
Mobility UoS and TUK
I'll answer the "why EMECS" question with a three-fold definition. From the academic side, EMECS is a chance to get educated in -and receive a joint master degree from- three European universities with expertise on different subcategories in embedded systems. From the social side, EMECS is a hand-picked group of students with a sense of group identity and motivation enough to organize their own international embedded systems hackathon (check out emecs-thon.org). And finally, as part of my life experience, nothing is the same after experiencing life in different European cities as a student.
Country: Turkey
EMECS Course 2011 – 2013
Mobility NTNU and UoS
EMECS is a high quality, very challenging and relevant program for anyone interested in Embedded Systems. You get education in cutting edge technology, together with the experience of sharing with many brilliant and different people. You basically get the whole package!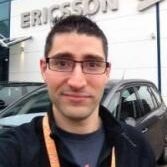 Country: Spain
EMECS Course 2010 – 2012
Mobility UoS and TUK
EMECS is a unique program in the field of embedded systems that has allowed me to take my career to a whole new level where opportunities are endless. Compared to other programs in embedded systems, EMECS gives you the opportunity to be part of two of the top universities in Europe which allows you to take advantage of all the resources available, meet very talented people and expand your professional network.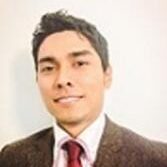 Country: Venezuela
EMECS Course 2012 – 2014
Mobility TUK and UoS
Without a doubt, EMECS is one of the best decisions I have taken in my life. The program offers the oppor­tunity to study in two of the top European uni­versi­ties. The research and technical skills you learn throughout the master allow you to adapt yourself to the new challenges and techno­logies in a fast progressing field such as embedded systems. However, not everything is related to the academy. You also have the chance to meet wonderful and lovely people from all around the world. You get to know completely different cultures, traditions and places. As a result, the experience helps you grow, not only as a professional, but also as a person.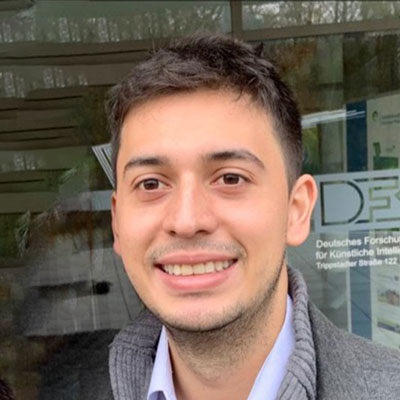 Juan Felipe Vargas Colorado
Country: Colombia
EMECS Course 2018 – 2020
Mobility UoS and TUK
It was a very good Experience, I met people from different cultures and countries. One thing I can't forget is that all my classmate were so friendly and loving. We could work as a team, have parties and travel. All the three Universities have both the best teaching facilities and professors. The programme is well structured with core courses and so many electives to choose from at all the three university. EMECS enabled me to get more knowledge and practical experience which has now enhanced my teaching and research experience. I am really grateful to coordinators of EMECS programme and European Commission for their financial support and encouragement. I hereby encourage my fellow Africans to apply for this programme.
Country: Uganda
EMECS Course 2011 – 2013
Mobility NTNU and UoS
The experience in itself was full of adventures on both professional and personal fronts. Made new friends across the globe, Got a chance to test myself in two different education systems, traveled across half of Europe. This program was my first international experience and it truly was mesmerizing.
The program is well structured both in terms of curricula and the expertise, that the consortium offers. The wide range of core research topics ranging from System On Chip Design, Microelectronics, Embedded Software, Real Time Systems enable you to find the right match for your interests. If you are best of the best and want to take your career a boost, EMECS is the program you should try to get into.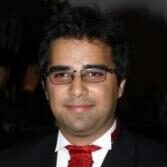 Country: Pakistan
EMECS Course 2010 – 2012
Mobility TUK and UoS
I really enjoyed to be an EMECS student because of the very special link I developed with my peers. We were not just students who happened to attend the same courses, but a family. In the realm of foreign students, I have only observed that with Erasmus Mundus programs.
I believe that EMECS is a great program, and any motivated student interested in embedded computing and system on chip could greatly benefit from it.
Country: France
EMECS Course 2012 – 2014
Mobility UoS and NTNU
(...)If you are interested in embedded systems in all facets, EMECS is a great stepping stone...
From Sarajevo via Trondheim to Kaiserslautern
Article from Julia Reichelt - Unispectrum live
Country: Bosnien-Herzegowina
EMECS Course 2018 – 2020
Mobility NTNU and TUK